Clarity starts from the Teacher.
Get all your questions answered.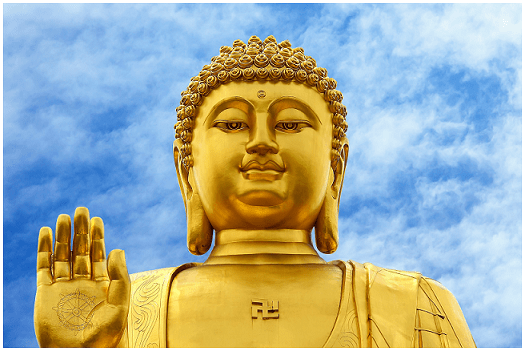 What is Genius?
Genius is reimagining the Kindergarten to 8th afterschool education in India, with our network of hyperlocal micro schools. A world class team of entrepreneurs, educators and technologists from India and Silicon Valley is working passionately, to bring an education revolution in India. Every child is meant to be a genius, we will make them realise their god given potential.
The journey of education, is a journey of transformation. An education which can inspire the curiosity, and personalise itself to learning needs, interest and pace of every child is our most beautiful dream. It is the key to a Genius transformation.
How does the Genius Learning Technology empower the teacher?
30 to 40 percent of the time of a teacher is wasted in making content notes, developing lesson plans, worrying about how to deliver, assigning homework and maintaining communication with parents. The Genius Learning Technology allows the teacher to focus on inspiring students and guide their curiosity. It will give you ready to use content notes and lesson plans to make each class a performance.
The additional time can be used to teach more batches, acquire skills to take up more subjects and train yourself towards becoming a great entrepreneur teacher. It will help you improve your teaching and increase your revenue.
How does the Genius Learning Technology empower the student?
Every child has a different need, style and pace of learning. When a student joins Genius, we create a profile of the child. The profile is a map of the level of understanding that the child has in different concepts. Depending on the mastery of a student at a concept, the Tech will create playlist for every child. The playlist customizes and adapts itself to each child.
Is content a part of the technology?
Yes. The content is part of the technology. We have accumulated the best content from across the world. With more than 1000 videos, animations, activities, texts for each concept, the Genius technology selects the content that is best suited for each child in your class. It is ready to use right in the palm of your hand. So that you can make each class a performance.
What are the next steps in becoming a Genius Teacher?
We would love to know you more. Understand your passion and aspiration in wanting to become an entrepreneur teacher. We will assess this in the Genius Teacher Selection. If you get selected, you will receive an e-mail and a call to congratulate you on your selection. In case you don't get selected, we will inform you what you can do to get selected in the next batch.
The Genius Teacher Program will begin for all selected teachers in June. There will be 3 sessions spanning across a week.
What is the Genius Teacher Program?
To help you get started, we have scientifically designed the Genius Teacher Program. It will give you all the skills you need to setup and grow your micro school. It will empower you to:
Reach out to parents and get students
Create a re-imagined learning environment at your home
Become an expert at teaching with the Genius technology
We'll also be providing you with enlightening videos and reading material. We truly want to make you a genius at teaching and entrepreneurship. We invest a lot in the long term professional development of our Genius teachers. You will be part of a strong community, that will support you in your growth for years to come.
How do the finances work out? Is there any initial investment?
We only want your utmost dedication to the education revolution. We do not take anything till your franchise is set up. Children's parents are the customers and they will pay the fees. This will be split between the teacher and the company, the majority of the share going to the teacher. You will earn ₹2500 per student per month on an average.
How will I get students?
We feel that nothing can replace you as an entrepreneur, passionately talking about your Genius micro school to parents in your locality. The Genius Teacher Program will give you the skills, even dialogues, that will make it very easy for you to get students.
Genius will also help advertise your micro school through a parent product that we'll be launching soon. We will help you start with 5-10 students when you begin.
What subjects will I have to teach? How will different boards be managed in the same class?
We are starting with 2 subjects, Math and English. The key concepts are the same across all boards, and Genius targets these key fundamental concepts. Since every child has a Personalized Learning Plan, we can easily customize instruction for every child depending on his learning requirement and style. But we will be flexible and give attention to the specific learning needs of every child.
"

When the student is in need, the teacher will appear.

"